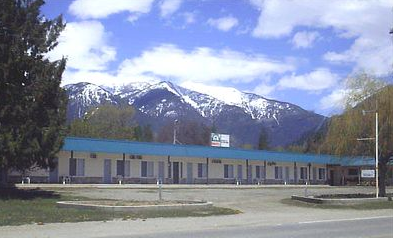 The Crawford Bay Inn, with Mount Crawford in the background
Our family run accommodations are conveniently located in the heart of Crawford Bay, B.C.
We're close to the local golf courses, restaurants, "Artisans of Crawford Bay," beaches, the Kootenay Lake ferry, and auto services.
Our newly renovated air-conditioned sleeping & housekeeping units include queen sized beds, satellite TV, high-speed internet and courtesy coffee. Fully equipped kitchenettes are available for weekly rentals. Check out our GREAT RATES!